Event and Project Management
Name
Institution
Event and Project Management
Moon Festival代写 Several factors about Moon Festival management are discussed including event plan, promotion methods, and technology used.
Melbourne Moon Festival 2019
Moon festival is a significant culture in China. The event also referred to as Min-Autumn Festival, is celebrated on the 15th day of the eighth lunar month. It is harvest time and hence considered good to celebrate the abundance of Mother nature. The event is regarded as the time for gathering with family and friends under the moon sky and enjoy traditional foods together.
I attended the Moon Festival on 7th September 2019 in Main St and Market St (pedestrian mall), Box Hill at 11 am- 8 pm. The Melbourne Taiwanese Chamber of Commerce is the main organizer of the event. This year's festival marks the 29th Melbourne Mid-Autumn Moon Festival. The event is a multicultural get together where celebrations and cultural exchange happens. It has no age limit and its highly awaited events in Melbourne. The event fell on just a day after a full moon.
The event aimed to bring together various cultures in Melbourne and celebrate.  Moon Festival代写
The festival was all about Asian culture, traditions, and foods. At the events, there were more than sixty marquees. Other items include international cuisines, arts and crafts, lantern decorating, entertainment, lion dancing, games, and various competitions. The event encouraged people and all groups in Melbourne to celebrate the Chinese Mid-Autumn Moon Festival as a sign of cultural diversity. It also promotes "community harmony, strengthening the understanding of Asian – Australian culture" (Young, 2018). Therefore, planning this event was demanding. It required an event manager to make sure that every part of the event is adequately taken care so that everything can run smoothly.
Event Plan  Moon Festival代写
Plan
Under this section, several factors about Moon Festival management are discussed including event plan, promotion methods, and technology used. Besides, it also involves the venue, event co-ordination, traffic management, responses to risk, among other management issues. Notably, a proper event planning determines the success of the event to fulfill its purpose (Devi, 2013). The event committee was responsible for overseeing the progress of the whole event.
The festival started at 11.30 am with an official welcome by the Melbourne Taiwanese Chamber of Commerce chairman.  Moon Festival代写
Before speeches, the guests and other public participants were entertained by various Chinese dancers among them the dragon, sword, and Dunhuang cultural dances which curtain raised the these of this year's festival. Since Melbourne is culturally diverse, other cultural entertainments including Indlamu dance, Eskista and Moribayasa dance from South Africa, Guinea and Ethiopia respectively also performed.
Australia was represented by corroborees Aboriginal dance. Each of these dances was given 5 minutes performance so at 2:00 the entertainment was concluded. Speeches followed after that where different distinguished guests did presentations. The presentations were bound by the theme of building community harmony, strengthening the understanding of Asian and its integration into the Australian culture.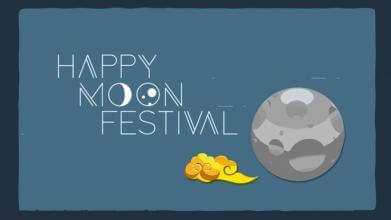 The most important part of the festival followed.  
Here, people were invited to enjoy art and crafts, decorations, and be treated with international cuisines. The session was the most enjoyable as people get to learn from other cultures, interact and build networks. The participants had opportunity to buy or sell in the exhibition. Among those available for auction were bracelets, necklaces, curves, drawings, furniture, and apparels. Though prices were high, the products and experience were worth it.
Also, people got enjoy foods and famous cuisine from around the world. Chinese cuisines and French wines were the most conspicuous foods and drinks at the event. The exhibition was critical in providing each culture in Australia and particularly in Melbourne, identity, and recognition. It was a chance for every participant to have a taste of foreign cultures through cousins, songs, dances and above all arts and crafts. The exhibition session ended at 6:00 pm. The festival was culminated by competitions, games, and entertainment which went on until 7:30 pm.
All the above took place in Box Hill in Victoria.  Moon Festival代写
The venue is traditionally used for the Moon Festival. It is away from Melbourne central district and strategically placed for accessibility by all. People do not have to go through the city that is highly congested and full of traffic snarl-up. Box Hill was also convenient for people living and working outside the city of Melbourne. Generally, Box Hill is identified with Mid-Autumn Festival for years and maintaining it as the traditional venue was the most critical move by the Melbourne Taiwanese Chamber of Commerce.
Promotion  Moon Festival代写
Melbourne Moon Festival is a widely promoted event both in Australia and the outside world. Event promotion encompasses all the efforts made to market the event successfully. The promotion aims to increase awareness of people about the event. It increases the number of participants through ticket sales, registrations, and bookings. Moon Festival was widely advertised through websites, televisions, and social media. The event has a Facebook account called "Melbourne Moon Festival" and through Facebook ads, users can get informed of the event.
The level of awareness created and the number of attendances was attributed to the extensive promotion and awareness programs. The event was widely publicized and received visitors from outside the city and other regions in Australia. Also, some visitors came from China and Taiwan as tourists to get the feel of different cultures in Australia. Therefore, event promotion was critical for its success.
Use of Technology  Moon Festival代写
Technology is an essential consideration in modern event planning and project management. The emergence of event management tools has contributed significantly to making project management more effortless. There were so many event management technologies. As such, the administration utilized website applications to create booking and tickets for the participants. Through the website, people were able to access enough information about the event to decide on whether to attend it.
The communication to the stakeholders was made safer and fast. The web applications made the data available to the organizers for better and quicker event management and decision-making process. Also, the event organizers used social media marketing as a tool for advertising an event. Social media platforms have large number of people and hence make them better place for event advertising and promotion.
Moreover, the Moon Festival utilized location awareness technology that makes the event more entertaining (Event Tech, 2016).  Moon Festival代写
The location awareness technology works with small wireless beacons that give prospective attendees notifications on their phone when they are within the radius of the event. Another technology used was the radio-frequency identification of event attendees. The tech replaced the issuing of tickets to visitors. Moon Festival was also live on its Facebook page. The use of technology in event planning and management was a huge success in the Moon Festival.
Stakeholders  Moon Festival代写
To make an event, a more sustainable one requires active engagement, collaboration, participation, and commitment of all stakeholders in reaching the event sustainability goal (Dağlı, 2018). Like any other event, Moon Festival relied on the coming together of many stakeholders both internal and external to the central event management. According to Liang, Yu, and Guo (2017), management committee has to appreciate the role of stakeholders so that they can engage and utilize them optimally. Therefore, the success and sustainability of an event is vested on stakeholder's engagement in the event planning and execution process.
Internal Stakeholders  Moon Festival代写
Moon Festival internal stakeholders' roles were managerial, and planning decisions and others participated in the execution of the event plan (North Dakota, 2019). In essence, internal stakeholders are any group or individuals that receive direct or indirect effect from the event and can either be junior or senior. They include Moon Festival management, marketers, designers, purchasing, and sales. Moon Festival has distinct internal stakeholders who were working together for the success of the event.
According to Heerkens (2013), the success of an event is determined by the perceived satisfaction of the internal stakeholders. Therefore, it is critical to identify and engage them in planning and executing the event. Rivenburgh (2013) established that for a company to be successful, it must involve its employees. The progress of Moon Festival was flawless and hence suggesting that the stakeholders were well engaged and committed to the event objectives.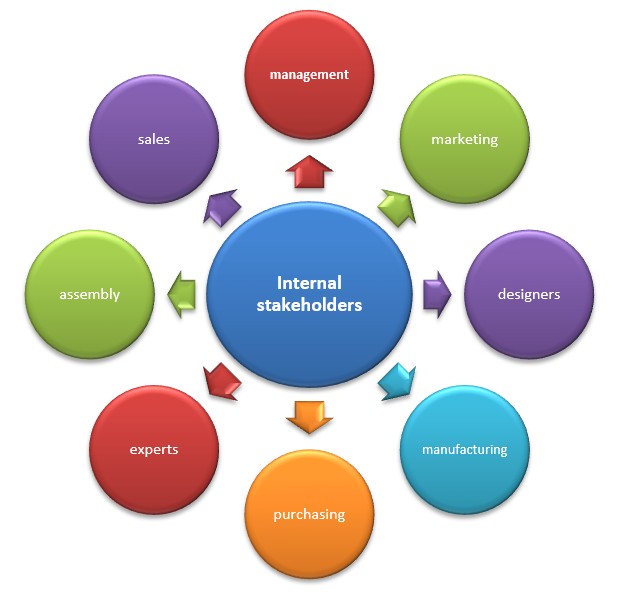 Besides, the most critical part of the internal team was the event committee of experts through which the whole event was planned and managed. Moon Festival committee of experts was the essential pillar in ensuring other both internal and external stakeholders work harmoniously towards the attainment of the event goal.
External Stakeholders  Moon Festival代写
External stakeholders are mostly users, distributors, government, suppliers, sponsors, community, and laws and regulations (Boundless, 2015). It is the group that wields a significant impact on the long-term success and decision-making of Moon Festival since they are often the users of the services.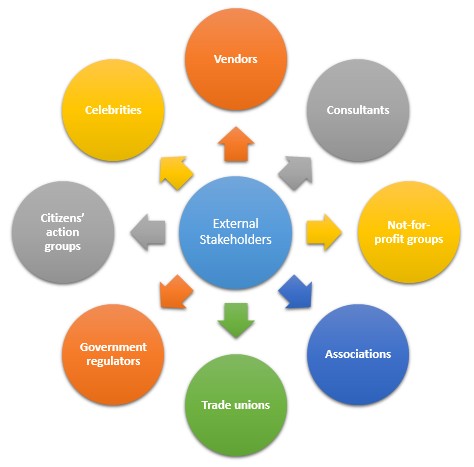 The proximity of stakeholders to the main event determines its importance. Moon Festival identified and managed its external stakeholders, and it was successful. Although stakeholders may be a distraction, it would have been a mistake to exclude them (Turner, 2016). For instance, the cost of dealing with activism groups who may protest against noise or services offered at the events can cost more than 15 percent of the event cost.
Therefore, Moon Festival made sure it fulfilled some of its critical duties to the external stakeholders.  Moon Festival代写
Including laws and regulations, government, associations and client actions groups. In so doing, the planning committee of experts' sort permits such as copyright, venue, noise, protection, safety among others from all the relevant authorities in Melbourne. The event collaborated with performing celebrities and guests for the treatment they deserved. The event also involved local authorities in Victoria and Melbourne.
Also, the event-sourced some technical expertise, foods, and sound systems from contractors. The event manager was keen to ensure contractors and subcontractors do quality work, within the stipulated cost and schedule. Therefore, it was evident that significant steps if not all were undertaken to factor in stakeholders in carrying out the Moon Festival.
Site/Venue Suitability  Moon Festival代写
Venue suitability is one of the determining factors of event success. The decision on the venue has the most substantial impact on the event. In essence, the date of the event, catering options, and attendees' experience are shaped by the site.
Melbourne Moon Festival was held in Box Hill in Victoria.
The venue is at the outskirt of the city and offered more space at an affordable price. The organizers of the event were influenced by the suitability of Box Hill to accommodate the anticipated mass. The place has ample parking and enough space to hold more than 2000 participants. The venue offers attendees enough space to interact, walk around, and enjoy available entertainment.
Logistically, Box Hill is convenient since the is no congestion and traffic jam compared to Melbourne central business district. Since the venue is in the suburbs, traffic flow is fast at the event, during registration, and after the event. Also, people can access the site through public transport or take taxi. There are shared rides or carpooling, which works to reduce time and traffic on the roads.
The ambiance is another essential factor that was considered in choosing Box Hill.  Moon Festival代写
People love relaxed atmosphere. The place has tree cover and antique architecture with beautiful interiors. It also has large enough buildings with enough lighting that gives an aura of relaxation and entertainment. However, the organizing committee failed to consider the impact of surrounding environment to the attendees. The event targeted all type of people from various social and economic background. High-end people may have found the place unsuitable for them then fail to turn up. Therefore, environmental consideration was also a vital determiner of the type of attendees.
Generally, Box Hill has been a traditional venue for the Moon Festival. Reason being, it is conveniently located within considerable distance from attendees' homes, social places, work, and the central business district. The management found the place to have ample space for a large number of people and their cars to be accommodated. The attendance has been positive in all the annual festivals.
Risk  Moon Festival代写
Most events regardless of their type and size, require effective risk management (City of Melbourne, 2018). Melbourne Moon Festival was not exemption risks and uncertainties of harm to people, property, and reputation. Risk can vary from the risk of an employee, volunteers, or participants being becoming injured. The risks can also either be of damaging the status of the organization or the threat of financial challenges from unforeseen circumstances such as weather (Taylor, n.d). It was critical for the management of Moon Festival to observe the safety of attendees as well as mitigate financial liability.
Risk Matrix
Event: Melbourne Moon Festival
Your Name:
Email Address:
Company Name: Prospects Events
Persons Responsible on Site:
Contact Number:
Venue: Box Hill
Event Dates: 7th September 2019
L

I

K

E

L

I

H

O

O

D

RISKS EVALUATION MATRIX  Moon Festival代写

CONSEQUENCE or SEVERITY
X
1
2
3
4
5
Almost Certain
5
5
10
15
20
25
Highly Likely
4
4
8
12
16
20
Likely
3
3
6
9
12
15
Unlikely
2
2
4
6
8
10
Extremely Improbable
1
1
2
3
4
5
Minimal
Minor Injury
3 Day + Injury
Serious or Major Injury
Severe
| | |
| --- | --- |
| THOSE AT RISK | KEY |
| Event Employees | EE |
| Venue Employees | VE |
| Exhibitors | EXHT |
| Guest / Public | VS |
| Contractors | CON |
| All persons onsite | AOS |
Risk  Moon Festival代写

Those at Risk
Level of Risk
Consequences
Mishandling of equipment
EE, VE, EXHT, CON
3
Injuries

Legal suit

Financial cost

Housekeeping
EE, VE EXHT, CON
6
Injuries

Legal suit

Financial cost

Vehicle movement
EE, VE EXHT, CON
9
Death

Vehicle damages

Legal suit

Financial cost

Tripping, Slips, and falls
EE, VE EXHT, CON
6
Injuries

Legal suit

Financial cost

Equipment Use (electricity, sharp, crushers, etc.)
EE, VE, EXHT, CON
6
Death

Injuries

Legal suit

Financial cost

Welfare requirement
EE, VE, EXHT, CON
6
Poor health

Contaminations of foods and water

Spread of diseases

Stress
AOS
3
Poor performance

Low motivation

Illness

Harmful material
AOS
6
Corrosion

Injury

Injury

Harmful groups
AOS
9
Death

Injuries

Legal suit

Financial cost

Fire
AOS
8
Injuries

Loss of property

Legal suit

Bad weather
AOS
2
Some attendee leaving the event
Food poisoning
AOS
8
Death

Sickness

Legal suit

Equipment failure
AOS
3
Loss of reputation

Power outage
AOS
2
Loss of revenue
The low number of attendees
EE, VE
2
Loss of revenue
Moon Festival has years of experience in planning and managing the event.
As such, the plan leaves little or no room for risk occurrence. A closer look into the event, the management has been able carry out feasibility analysis so as identify risks and device mitigation mechanisms. The committee has had sufficient lead time to organize the event. During this time, event plan is evaluated and tested for success before the actual day. The principal aim of prior preparations is to eliminate risk to human safety and other risks that are contingent on the company.
References  Moon Festival代写
Boundless (2015). External Stakeholders [online] Available at https://www.boundless.com/management/textbooks/boundless-management-textbook/ethics-in-business-13/business-stakeholders-96/external-stakeholders-452-1889/
Booker, B. (2019). Health and safety considerations when organizing events. Retrieved from https://www.eventbrite.co.uk/blog/guide-health-and-safety-for-events-ds00/
Dass, R. (2018). Top 6 event technology trends in 2018. Retrieved from https://medium.com/@ritidass29/top-6-event-technology-trends-in-2018-914b604600b
Dağlı, O. B. (2018). Stakeholder management in project success: Is it an object or subject? PM World Journal, 7(5).
Devi, T. R. (2013). The role of the project manager in improving the performance of the project. International Journal of Engineering Research and Development, 5(8), 27-29.
Event Tech. (2016). How location-awareness tech is making festivals more personal. Retrieved from https://www.eventbrite.com/blog/festival-location-awareness-tech-ds00/
Heerkens, G (2013). Project Management, 2nd Edition, [e-book] McGraw-Hill Education. Available at: Safari Books Online https://techbus.safaribooksonline.com/book/project-management/9780071818483
And
Liang, X., Yu, T., & Guo, L. (2017). Understanding stakeholders' influence on project success with a new SNA method: A case study of the green retrofit in China. Sustainability, 9(10), 1927. doi:10.3390/su9101927
North Dakota. (2019). Stakeholder roles and responsibilities. Retrieved from https://www.nd.gov/itd/content/stakeholder-roles-and-responsibilities
Rivenburgh, D. (2013). The New Corporate Facts of Life: Rethink Your Business to Transform Todays Challenges into Tomorrows Profits [e-book]. Retrieved from https://www.amazon.co.uk/gp/product/0814433049/ref=as_li_tl?ie=UTF8&camp=1634&creative=19450&creativeASIN=0814433049&linkCode=as2&tag=stakeholderma-21
Turner, R. (2016). Gower handbook of project management. Routledge.
Taylor, J. (n.d). Developing a risk management plan for your event. Retrieved from https://www.socialtables.com/blog/event-planning/risk-management-plan/
The City of Melbourne. (2018). Melbourne event planning guide. Melbourne, Australia.
Young, S. (2018). Min-Autumn festival: What is it, and how is it celebrated? Retrieved from https://www.independent.co.uk/life-style/mid-autumn-festival-east-asia-harvest-moon-celebrate-when-is-it-mooncakes-lanterns-a8552276.html
更多其他:Essay代写 Proposal代写 研究论文代写 Case study代写 艾莎代写 Admission Review代写 文学论文代写 Academic代写 Report代写