Name
Instructor
Course
Date
Kyong Mee Choi
Kyong Mee Choi代写 In this paper, much about Kyong Mee Choi will be evaluated in the bid to make her be considered a legend in Western Classical music.
In the music and arts industry, some musicians and composer as either forgotten or not recognized in history regardless of their contribution. The history of western classical music can be rewritten to include these composers and musicians whose work was or is remarkable in making an impact on the audience. In this paper, much about Kyong Mee Choi will be evaluated in the bid to make her be considered a legend in Western Classical music. Further, looking to understand her work, the evaluation of her compositions is necessary.
Biography  Kyong Mee Choi代写
Choi is an Associate Professor of Music Composition at the Chicago College of Performing Arts at the Roosevelt University. She studied B.S in Chemistry and science education at Ewha Woman's University. Later, she acquired her master's degree in Korean Literature at Seoul National University in South Korea. In the pursuit of her music career, she received Master in music production at Georgia State University and a Doctor of Music Arts at the University of Illinois at Urbana-Champaign.
Choi is a multifaced artist by her being a composer, organist, painter, and visual artist. Her work has received various renown recognitions around the world which made her a legend in composition and arts. Some of the rewards and recognition she has earned over her music and art career include: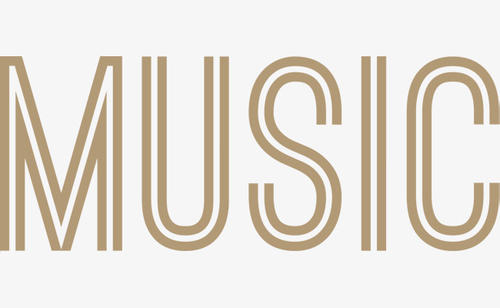 i.  John Simon Guggenheim Memorial Foundation Fellowship
ii. Robert Helps Prize
iii. Aaron Copland Award
iv. Illinois Arts Council Fellowship
v. First Prize of ASCAP/SEAMUS Award
vi. First prize for the Birmingham Arts Music Alliance Concert Exchange program
vii. Second prize at VI Concurso International de Música Eletroacustica de Sao Paulo
viii. Winner of the Tempus Continuum Ensemble Composition Competition
ix. Mention for Musique et d'Art Sonore Electroacoustic Music of Czech Republic
x. The honorary prize for the Musica Nova by Society of Electroacoustic Music of Czech Republic
xi. Honorable Mention for the Luigi Russolo International Competition
xii. Honorary mention in the Destellos Competition
xiii. Finalist of the Contest for the International Contemporary Music Contest "Citta' di Udine
xiv. Finalist for the Concurso International de Composicai electroacoustica in Brazil, and more
Most of her compositions were published at CIMESP, EMS, SEAMUS, and Detonants Voyages.  Kyong Mee Choi代写
Her opera multimedia, The Eternal Tao, was recorded by Ravello and received support by John Simon Guggenheim Memorial Foundation and Roosevelt University. Another album, SORI, which was an integration of various compositions for solo instruments and electronics, was published by Aucourant Records.
Choi compositions are known worldwide. Most of her work have been used in the famous international events like Concurso International de Musica Electroacustica de Sao Paulo, Australasian Computer Music Conference, and more. The virtue that her compositions are played in the respectable international events is evidence of her remarkable work. She has also written scholarly work around music and arts such as Spatial Relationship in Electro-Acoustic and Painting. The paper has been presented in various music and art arenas and published in various article data bases. As such it has been presented in Electroacoustic Music Studies Network-5th International Conference Series, the Hawaii International Conference on Arts and Humanities and more. Therefore, her work illuminates the music and arts industry as well as scholarly academic works.
Composition Portfolio and Music Description  Kyong Mee Choi代写
The Eternal Tao
It is an integration of voices, instruments, videos, electronics, dances, and lighting. The composition involves the sound system with a projected visual image. It was adopted from one of the most influential texts called Tao Te Ching a book written over 2000 years ago by Lao Tzu. Choi aimed at putting the Tao Te Ching in the context of the modern experiences. Through it one is able to see him/herself with open eyes. Also, the composer intended to teach us about how to view our experiences without being too much judgemental on ourselves and to understand our purpose in the world.
The Eternal TAO is a multi-media give something extraordinary and a fantastic new experience to the audience. The composition is a "Comprehensive work," combining classical Chinese philosophical lyrics with modern music and dance inspired by western and eastern tradition and with video art and superior lightening. The enormous depth of the composer's creativity and her ability to form an effortless-looking complex but full unity from all these diverse elements are stunning.   Kyong Mee Choi代写
Moreover, The Eternal Tao depicts some essential TAO's philosophy viscerally. Through listening to the tune and rhythm, one can feel the cosmic, mystical and symbolic, wrapped around the ambiance of impermanence. Those fluid and floating epic dances on the dais are impressive to the audience and create the interest of wanting to learn it and absorb the knowledge it carries. Further, it gives the urge of wanting to take part and be lost in its seductive rhythm.
Gestural Trajectory
The composition is a masterpiece from Choi. Deriving from the song is based in the gestural motion from the drawings that are inserted in the score. Choi created each drawing as a compositional tool and experimented the possible interaction between the image and sound. She mainly focused on the creation of a gestural movement between picture and sound, which can cohesively become one art form. The composition is creative regarding gestural and the interaction of sound to make one piece of art that exude the thrill from the audience and performers.
Why Choi is Innovative and Deserve Historical Recognition  Kyong Mee Choi代写
Choi can be considered a contemporary composer with classical way of communicating the experience to the audience. Through the various productions and writing, she has proved to be an artist who understoods the social life as well as the historical life and how they can be blended together and come up with a clear message for the audience. Further, her use of different sounds, visual images, dances, effects, and other gestures incoherence shows her prowess in music composition and production. In essence, it is a talent coupled with a passion for music. Her interest in music made her pursue learning program associated with music which to the more considerable extent helped grow her talent and passion for music.
Just like the other great classical musician such as Michael Jackson who is considered the king of pop, is a remembered for his contribution to the entertainment industry, so does Kyong Mee Choi should be included in the history. Her compositions are not only targeting a specific generation or a particular social class of audience, but they are a perfect match for the general viewers and listeners. Her work not only entertains but also teach. For instance, The Eternal Tao has a teaching of self-evaluation and meditation which help a person to understand him or herself and the purpose of life. More so, they are a composition which has been recognized and used at the international levels for official purposes. At these events, her work is used to entertain as well as inform.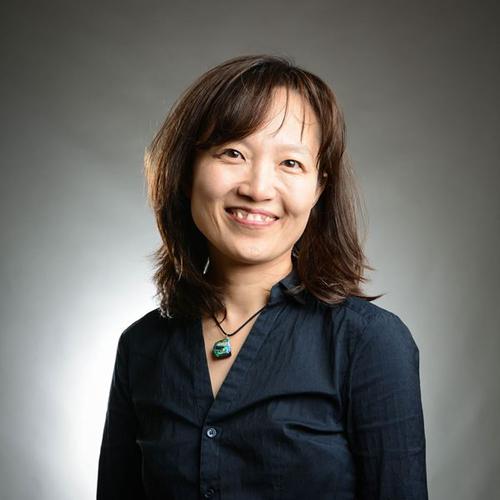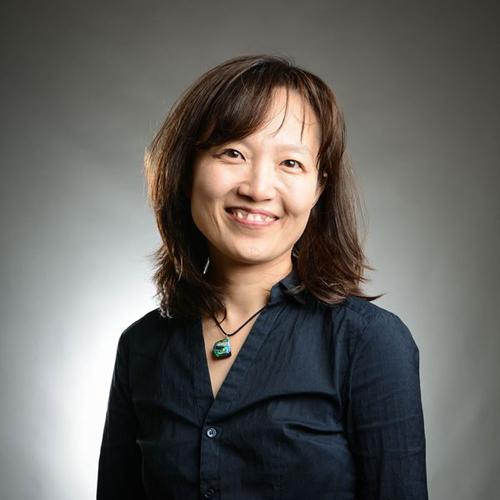 The numerous awards Choi has scooped over her music composition career are just enough satisfaction that she is a legend in music.
She has been awarded for her outstanding content, integration of tools, sound, gestures, instruments, dances, visual images and more which flow coherently, naturally, and flawless. Her contribution to the work of art through writing and academia is profound and unprecedented in the music industry. Generally, looking at her job, she qualifies to be included in the western classical music history not only for her contribution in their creation but also for the communications and connection they make with the audience.
References  Kyong Mee Choi代写
Burkholder, J. Peter, and Donald Jay Grout. A History of Western Music: Ninth International Student Edition. WW Norton & Company, 2014.
Choi, Kyong Mee. "Spatial Relationship In Electro-Acoustic Music And Painting". The International Journal Of Technology, Knowledge, And Society, vol 5, no. 4, 2009, pp. 99-114. Common Ground Research Networks, doi:10.18848/1832-3669/cgp/v05i04/56020. Accessed 10 Dec 2018.
Choi, Kyong Mee. "Biography". Kyongmeechoi.Com, http://www.kyongmeechoi.com/Main_Site/Bio.html. Accessed 10 Dec 2018.
Kakutani, Michiko. "'Untouchable,' Michael Jackson'S Life, By Randall Sullivan". Nytimes.Com, 2012, https://www.nytimes.com/2012/11/13/books/untouchable-michael-jacksons-life-by-randall-sullivan.html. Accessed 10 Dec 2018.
Heider, John. The Tao of leadership: Lao Tzu's Tao te ching adapted for a new age. Green Dragon Books, 2014.
Roosevelt University. "Faculty Profile Kyong Mee Choi". Roosevelt.Edu, https://www.roosevelt.edu/Academics/Faculty/Profile?ID=kchoi. Accessed 10 Dec 2018.
更多其他: 人文社科代写 Essay代写 艺术论文代写 学术代写 商科论文代写  cs论文代写 Review代写 艾莎代写 Case study代写 研究论文代写 文学论文代写 心理学论文代写 哲学论文代写 Report代写 cs代写 代写论文