Information Security
By
Course
Instructor
Institution
Location
State
Date
Information Security
Information Security代写 Information security involves barring unauthorized access, use, disclosure, inspection, recording, disruption, modification···
As a consequence of frequent cybersecurity attacks, businesses and other organizations have started to take ICT Network security seriously. Information security involves barring unauthorized access, use, disclosure, inspection, recording, disruption, modification, or destruction of information. Data can be stored in any form either electronically or physically, such as in personal details in social media, mobile phone data, or biometric data. The information security breach is rampant in the modern world of internet and digital technologies. Breach of security can damage the organization's reputation and finances. In this regard, a report is needed on the analysis of recent information security breach and impact of IT on a business entity and hence recommends to protect the organization from ICT network breach in future.
Therefore, this report will analyze and report a recent security breach. In so doing, an existing business entity will be selected for analysis regarding its use and implementation of information technology its operation. Few points will be considered in the study of the impact of IT in the entity. The report will be used by the organization to make ICT decisions.
Recent Information Security Breach  Information Security代写
Facebook has been marred with information security breaches in the recent past and one of their kind in the history of social media. UpGuard Cyber Risk team reported over 540 million Facebook user data was exposed to Amazon's cloud computing service (Frier, Day, & Eidelson, 2019). The group established that the leakage was caused by third-party Facebook app developers who failed to protect the data and instead made it visible to the public. According to UpGuard, Cultura Colectiva was responsible for the first leakage. The breach exposed more than 146 gigabytes of user data. The records displayed comments, likes, reactions, account names, Facebook ID, and more. It is not clear how many people were affected by the leak.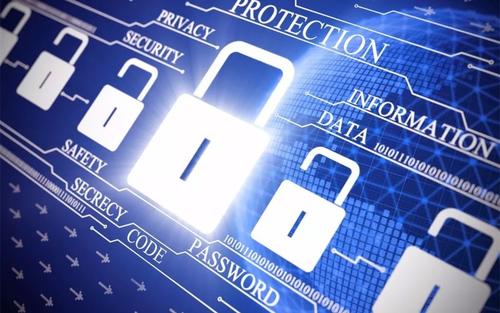 Similarly, another data breach was discovered coming from the app called At the Pool (Silverstein, 2019). The app exposed information about user IDs, friends, photos, and location check-ins. Also, there were more than 22,000 unprotected Facebook user passwords. The app was closed down in 2014.
In recent past, Facebook has been under investigation by the Federal Criminal investigation for the series of security breaches (CBS News, 2019). The company has been held on the accounts that it is liaising with electronic manufacturing companies to access user data. The first of these serial attacks began when Cambridge Analytica accessed more than 80 million user data in 2016 (Kates, 2019). Nevertheless, Facebook defended itself by taking corrective measures and terming the breach as insignificant, considering the number of monthly active users.
Impact of IT on Facebook  Information Security代写
ICT has an essential role in this digital era. Facebook, like any business in the media industry, needs ICT in all its operations. The company offers social platform where users create profiles for communication and interaction with friends. With ICT, Facebook has been able to make its services easier as it deals with clients, suppliers, and distributors. If Facebook has no established ICT, it would have low productivity, shoddy research and development, and time wastage in the pursuit of information. More importantly, the company would not efficiently serve social media users. IT is inseparable from Facebook daily operations.
Importance and Use of IT on Facebook Information Security代写
In a dynamic environment of business operations today, IT is a progressive way for business to be quicker, effective, and easier to document. IT has changed the way we interact, do shopping, research, and carry out other daily operations. As such, IT is central in for the success of Facebook. From marketing to security, Facebook operations began in digital transactions.
The role of IT is considerably enormous to all businesses of all sizes. There are several ways it has changed the face of Facebook as a social media company, including communication, marketing, and business growth, storage, and decision making.
a. Communication  Information Security代写
IT simplifies both internal and external communications. Internal communication takes place within Facebook between managers and employees. It means the company needs to keep up with IT developments like emails, newsletters, and company-wide digital communication. External communication, on the other hand, is communication with customers, suppliers, and other stakeholders. The company implements IT through its use of emails, social media, online newsletters, and other platforms.
However, the communication infrastructures used by Facebook are prone to information security breaches which have lowered its reputation, result in financial losses and legal suits which has continued to derail its operations. In the recent past, many groups have claimed to access user data and hence infringing user privacy. The company's IT networks are not robust and secure enough to guarantee user and company data security.
b. Marketing and Business Growth  Information Security代写
Much of Facebook marketing and business growth strategies are done digitally in line with external communication. The company has a digital marketing team working under the technical support team which implements and troubleshoot different problems with IT applications and devices.
Facebook is the leading social media platform in the world. The company has more than 2 billion active monthly users. The achievement is much attributed to its capable IT team that is imperative for marketing.
c. Decision making Information Security代写
The technology ensures fast and smooth decision making on Facebook. Although there are many ways that the company can use to keep track of its financial resources, market trends, and customers, good IT has proved essential in tracking these data. It has made it easier for Facebook to see what steps to take to create a better customer experience with its platform and hence make it a preferred social media. The company has harnessed digital technologies like Facebook Insight, Messenger, Instagram, Portal-branded devices, Bonfire, Facebook Mentions and more has improved service to the customers are attributed to its global social platform leadership.
Requirements for Application of IT  Information Security代写
Many companies have distinct ideas about what they need in ICT as well as the potential to increase business effectiveness and efficiency. However, very few can have a formal strategy with which to achieve ICT implementation. The management of Facebook is well aware of the issues that relate to the application of ICT, looking at the extent of its achievement since 2004.
The company had to face financial responsibilities. The IT implementation required a substantial initial investment and needs continuous updates and hence making it an expensive undertaking. Up to date, the company continues to apply new IT technologies in its primary functions. Also, IT requires redesigning of the management structure as well as the existing IT infrastructure. Besides, the implementation and restructuring of the company to pace space for ICT, the company had to bear the cost of supporting robust and reliable infrastructure. The management of Facebook was very aware of the need to invest in securing the IT systems. It included the ability to protect its revenue streams such as online transactions. Another critical aspect of the implementation of ICT has capable staff to realize its benefits. As such, the company had to employ and train workers on its use.
Benefits Derived from IT  Information Security代写
Information technology is often valued in the business sectors because of the immediate rewards it offers to users. There are many benefits that Facebook has ripped since they implemented the IT in its primary operations (Linton, 2018). According to Linton, the main ones include improved communication, cutting on costs, and information security. Other benefits that have accrued to Facebook were improved workplace efficiency, a gain of competitive advantage, better decision making.
Risks Associated with IT
ICT risk that Facebook had to withstand include "hardware and software failure, human error, spam, virus, and malicious attacks as well as natural disasters such as fires, cyclones or floods" (Queensland Government, 2017). One of the notable IT risks is the recent data leaks that exposed millions of user data. Facebook IT servers and third-party relationships have been compromised by hackers who work to get security gaps to exploit. As a result, more than 2 billion Facebook users fear for their privacy and confidentiality of their data and social media activities.
Maintaining and Monitoring IT  Information Security代写
Over time, Facebook has learned the lessons of maintaining and monitoring IT the hard way. Therefore, the company has established dedicated and passion IT teams that work around the clock to manage and monitor the systems, especially the social platform. Coupled with that, the company has reviewed some of the privacy issues and engagement with users and third parties. The company has employed updated tools and firewalls to administer information system security.
Conclusion and Recommendations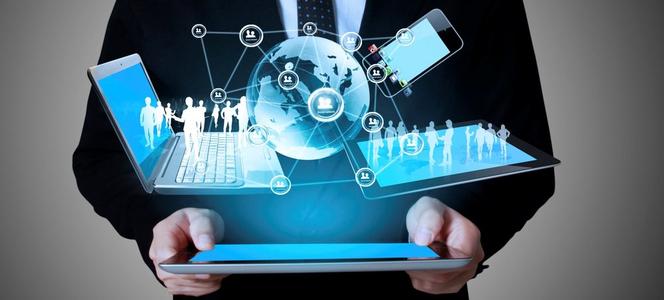 Information technology is the key to modern business success. Businesses like Facebook use these technologies to save on time and cost, safe storage, and retrieval of information, communication among other benefits. However, these benefits cannot be realized without a robust system of IT that can withstand risks of physical or software damages either by accident or malicious attacks. Therefore, Facebook must have maintenance and monitoring strategies to mitigate all risks associated with ICT. Most importantly, it needs a team that is committed with adequate tools and resources to protect the business from internal and external attacks.
References  Information Security代写
CBS News 2019. Facebook's data deals said to be under criminal investigation. CBS News. Available from https://www.cbsnews.com/news/facebook-criminal-investigation-data-deals-said-to-be-under-criminal-investigation/
Frier, S., Day, M., & Eidelson, J 2019. Million of Facebook records found on Amazon cloud servers. Bloomberg. Available from https://www.bloomberg.com/news/articles/2019-04-03/millions-of-facebook-records-found-on-amazon-cloud-servers
Kates, G 2019. Inside Facebook, "speculation" about Cambridge Analytica as early as September 2015. CBS News. Available from https://www.cbsnews.com/news/inside-facebook-speculation-about-cambridge-analytica-as-early-as-september-2015/
Linton, I. (2018). The benefits of using ICTs in business and finance. BizFluent. Available from https://bizfluent.com/list-6641121-benefits-using-icts-business-finance.html
Queensland Government, 2017. What is information technology risk? Available from https://www.business.qld.gov.au/running-business/protecting-business/risk-management/it-risk-management/defined
Silverstein, J 2019. Hundreds of millions of Facebook user records were exposed to the Amazon cloud server. CBS News. Available from https://www.cbsnews.com/news/millions-facebook-user-records-exposed-amazon-cloud-server/
更多其他:Report代写 cs代写 商科论文代写  代写论文 Essay代写  人文社科代写  Review代写 艾莎代写 Case study代写 研究论文代写 艺术论文代写 文学论文代写 心理学论文代写 哲学论文代写 cs论文代写 学术代写